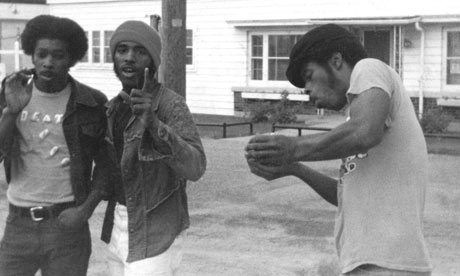 This is the first post for The Other Black Music Blog. It's
fundraising
time for
WRIR
. Richmond
Independent
Radio. We are a volunteer run community radio station presenting alternative local and national news and music programing. Your donations make this and station improvements possible. Go to WRIR.ORG or 97.3 FM for more info.
 The Other Black Music and Ambiance Congo share the Sunday 3-5pm EST time slot. This WRIR Spring Fund Drive falls on falls on David's Ambiance Congo. http://www.ambiancecongo.blogspot.com/ He's kind enough to share the time slot with me so we can bring you all 3 shows. He will present the first hour, I the second. We have lots of extra premiums 3-7pm. Check out the basic premiums here 
http://wrir.org/x/modules/news/article.php?storyid=9655 
We also have for a $40 Ba Cissoko, Culture Musical Club, Fidel, Gangbe Brass Band, Novalima and Terekaff. For $75 we have 2 CD sets from Franko & Le TPOK Jazz and  Rail Band.